Learn how goPuff was able to create their lowest cost acquisition channel and scale their ambassador program by 8x to over 1,600 college students across the country.
goPuff is the go-to solution for immediate everyday needs, fulfilling customer orders of cleaning and home products, over-the-counter medications, baby and pet products, food and drinks in just minutes.
According to Steven Thompson, VP of Growth for goPuff, SocialLadder has given goPuff the ability to quickly scale their lowest CAC channel – ambassadors – by more than 8x from 200 to 1600+ team members across over 200 micro-fulfillment centers in the US.
"Historically speaking, ambassadors drive value but can be expensive in time and financial resources. SocialLadder gave us the ability to make ambassadors a low cost and scalable acquisition channel which will result in reducing paid media spends."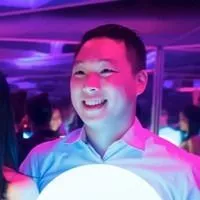 Steven Thompson
VP of Growth, goPuff
Challenge
Headquartered in Philadelphia, goPuff was founded in 2013 and currently operates 200+ micro-fulfillment centers delivering to more than 500 U.S. cities, including Atlanta, Boston, Chicago, Dallas, Denver, Miami, Philadelphia, Phoenix, Seattle, Pittsburgh, Washington D.C., San Francisco and more.
With rapid expansion plans for 2020, goPuff needed a platform to help them double down on their hyperlocal marketing campaigns, identify their lowest customer acquisition channel, and reduce their paid media costs. In need of a quick and effective solution to get boots on the ground and reach their customers where they were, the goPuff team turned their focus to expanding their college markets.
Knowing that word of mouth marketing works, goPuff tested ambassadors in a few markets, where they proved to be an inexpensive way to get the "cool kids" to drive referrals through organic content creation and field marketing tasks. Without a platform in place, the management team was spending too many hours manually tracking performance in spreadsheets. With only a small team overseeing the campus ambassadors, there weren't enough hours left to focus on strategy and scaling.
SocialLadder's Solution
The goPuff team found a new way to scale their efforts without investing in more new hires.
The team on-boarded their original 200 ambassadors to the SocialLadder platform and created a campus hierarchy where top ambassadors could become Campus Director. The Campus Directors were responsible for the day-to-day of overseeing the ambassadors team for their specific college campus.
Where the management team used to spend valuable time manually tracking each ambassador's progress, the Campus Directors could now hold them accountable. This gave management time to gain valuable insights into the data and focus on overall strategy, and focus their efforts on growing the program and identifying new markets to expand into.
Thanks to SocialLadder, virtually every task – both online and in the real world could be tracked automatically. And in return for their hard work, ambassadors were compensated with in-app credits or direct payments, while also gaining valuable skills in marketing to add to their resumes.
Results
With a streamlined process in place, the team saw great results. Using SocialLadder, they were able to efficiently scale their ambassador efforts, growing the community by more than 8x in just one year. Before SocialLadder, goPuff's ambassador program manager was challenged to oversee the work students were tasked with completing. Now she can focus on the results, and with advanced reporting and analytics, she can share that data with the rest of her team as they continue to grow into new markets.
"With a tool like SocialLadder, we can gain measurable insights into the effectiveness of our program that will ultimately help us improve and scale it in the future."
Lindsay Borow
Influencer Marketing Manager, goPuff